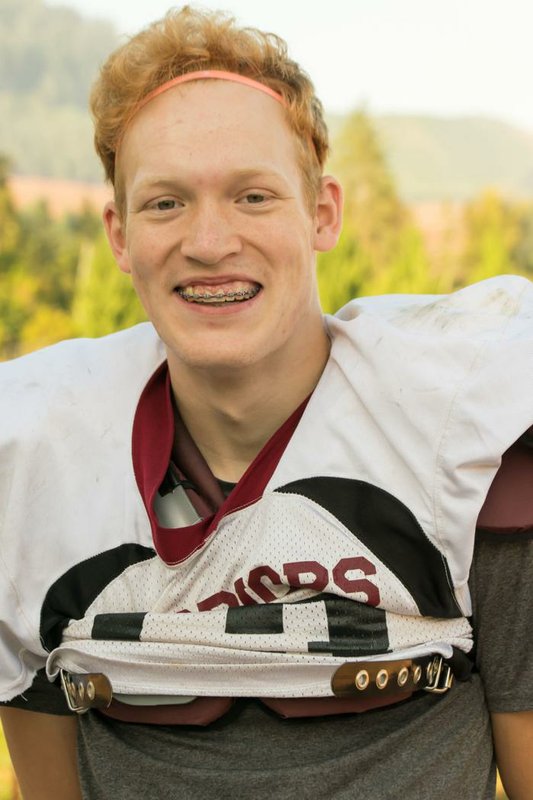 DRAIN — It was an emotional game for first-year North Douglas coach Rocky Rodgers Friday night as the Warriors hosted Riddle, the team he coached for the previous five years.
Rodgers' new charges rallied for a 60-44 victory to open the football season.
Cal Parks had 19 carries for 323 yards with four touchdowns to lead North Douglas (1-0).
Justin Smith had a fumble recovery for a touchdown and had three receptions for 121 yards. Austin Frieze had an interception for the Warriors.
Tyler Kallinger was 9-for-13 for 223 yards with two touchdowns and two interceptions. He also added two rushing touchdowns.
"They came out fired up, we came out slow," Rodgers said. "We were a bit sloppy. It took the third and fourth quarter to get going. Special teams hurt us, so we need to work on that. We just have to continue to get better every week."
North Douglas hosts Bonzana next Friday.
No statistics for Riddle, or scoring plays, were available at press time.
Riddle;24;8;6;6;—;44
North Douglas;12;14;8;26;—60
First Quarter
ND — Gerrard 13 pass from Kallinger (run failed)
ND — Parks 51 run (run failed)
Second Quarter
ND — Smith fumble recovery in end zone (Smith pass from Kallinger)
ND — Smith 67 pass from Kallinger (pass failed)
Third Quarter
ND — Parks 7 run (McDaniel run)
Fourth Quarter
ND — McDaniel 1 run (Kallinger run)
ND — Parks 36 run (run failed)
ND — Parks 59 run (run failed)
ND — Kallinger 11 run (run failed)